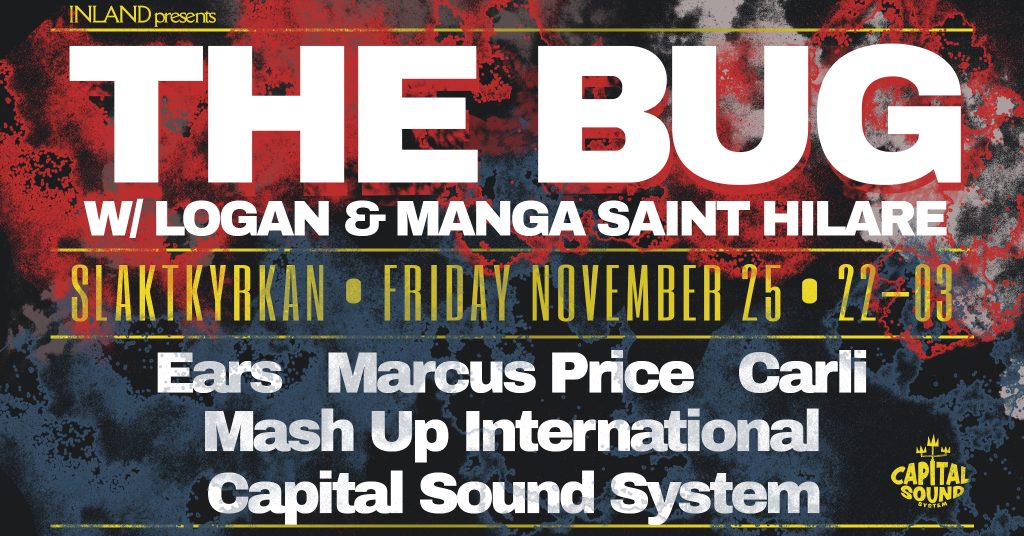 Prepare to have the relentless bass shake you to your core.
Kevin Martin has been creating the physical experience of sound that is THE BUG since the late nineties, with highlights such as 2008's 'London Zoo', where dancehall and grime influences blend seamlessly with metal and electronic avant-garde into a toxic decoction that pushes you against the walls of the dance floor. Martin says he wants a live show to give you scars for life and those of us who have experienced it before know that we will never forget it. The new album 'Fire' channels all the pent-up anger and frustration from the pandemic years and is just as fitting as a soundtrack to a new reality of war and social unrest. It will be a total catharsis, a cleansing through sound and fire.
Two of the album's sharpest MCs will join this evening: Logan and Manga Saint Hilare.
The venue has been enhanced by Capital Sound System's powerful sound rig so that the music can be experienced as it was intended.
To keep you and the speakers warm, we have also invited the British grime artist EARS together with MARCUS PRICE and CARLI and the dj crew MASH UP INTERNATIONAL.
Get some Fire in your belly and feel the BURN!